Education Is Key To Closing The Talent Gap In Cybersecurity
Technology is growing, and the number of cyberattacks continues to increase. From hospitals to entire government systems, no one is safe. That is why employers worldwide are searching for those with the expertise to take on these challenges and provide the security needed to protect valuable computer systems.
A study from the Capgemini Digital Transformation Institute found that 55% of senior business executives and academics surveyed said the gap is getting bigger between the demand and the supply of cyber security talent.The gap is expected to continue to grow in the coming years and experts agree that education is the way forward.
Completing our training program gives students the opportunity to become experts in the field with the convenience of being online.
What You Learn in a Cyber Security Training Program
Through our program, you'll learn how to properly defend networks and understand best practices, standards, and trends to secure and protect network vulnerabilities. You'll learn all of the languages, methodologies and concepts you need to thrive in a cyber security career. The program ends in a large group project where you will do an entire systems analysis to ensure you understand everything you've learned from a hands-on perspective.
Some of the skills you can expect to learn within the program:
Packet Analysis
Vulnerability Analysis
Python Programming
Wireshark and Nmap
Cyber Defense
Agile Development
Cyber security is a profession with a large number of legal and regulatory issues surrounding it. Students will learn also the details of the latest laws, and the ethical issues that involve the protection of sensitive digital records while within our program.
Jobs and Salaries in Cyber Security
The number of jobs involving cyber security is expanding dramatically and is expected to continue to do so over the next decade and beyond. According to the U.S. Bureau of Labor Statistics (BLS), the number of jobs for information security analysts, an area that includes cyber security experts, will jump a staggering 33% by 2030.
There are jobs across almost every industry. If the organization has computer networks that need protecting, they need cyber security experts. The industries that employ the most cyber security experts include:
Computer system design companies
Finance and insurance
Information companies
Companies that provide administrative and staff support
Salaries are commensurate with the rising demand. The median annual pay for information security professionals in May 2020 was $103,590 according to the BLS. Those in the top 10 percent of the profession earned more than $163,300.
The areas where the most cyber security professionals are employed include Virginia, Texas, California, Florida and Maryland. DC, Colorado and Delaware also have a large number of job opportunities in cyber security. However, as the demand for cyber security professionals continues to grow, you will see this list change dramatically.
With the rising demand and low supply of talented workers, there has never been a better time for those with an interest in cyber security to enter the field.
Completing Washington Adventist University's Cybersecurity training program insures that you are properly trained and prepared for anything you will encounter in the cybersecurity field
Interested In Another Program?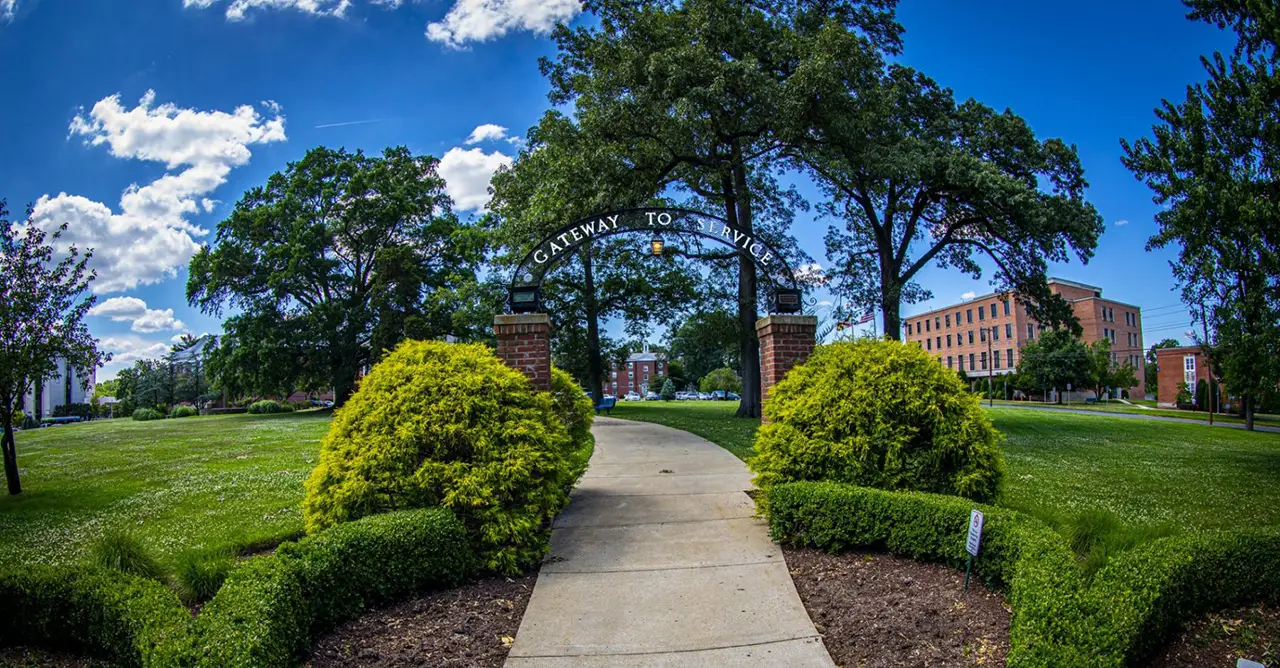 Washington Adventist University provides the highest quality training in order to best serve students and surrounding communities. Our specialized career training programs provide up-to-date and in-demand skills, preparation and certification, ensuring that everyone who completes our programs is of the highest caliber.
Ready to begin your career journey or have more questions? Connect with a Workforce Training Specialist today!